About Us
Our shop and studio workshop are very individual and stacked full of goodies!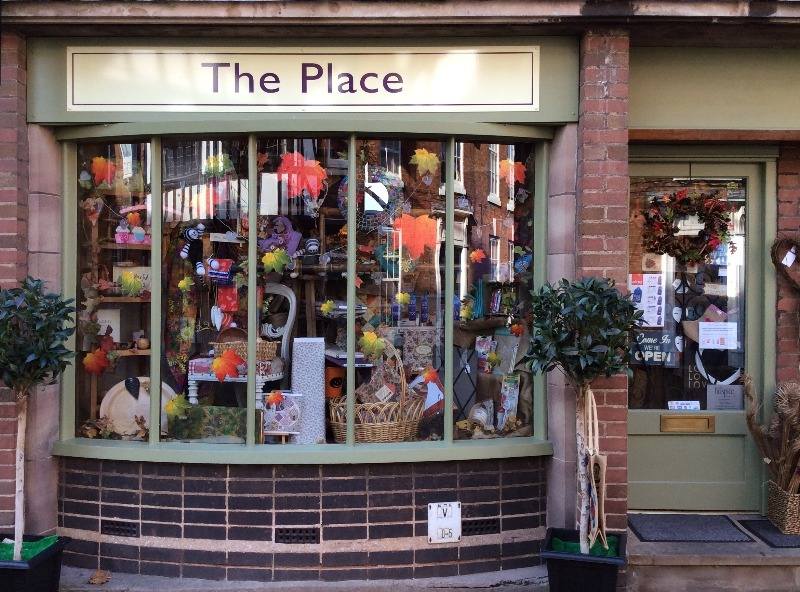 The Place has recently moved to a new location in Dam Street and has been trading in Lichfield for over nine years. Customers often comment that it is an Aladdin's Cave crammed full of goodies! It is the result of a personal dream of mine to work with and sell craft and fabric items, and hopefully inspire people to be creative. Selling unique 'designer maker' handmade items means that these artists have a venue in which to showcase their products.
The Place specialises in providing a huge range of craft and fabric items, as well as bespoke advice for everyone interested in crafting. We also stock lovingly restored furniture items, textile products and designer lead giftware and products for the home.
We also offer workshops and classes (in addition to those offered at Lime Place - see below) to encourage and promote people's confidence and enjoyment in making handmade items. We especially hold regular patchwork and quilting sessions for complete beginners to experienced quiters.

Lime Place studio was born because I wanted a home for our expanding range of workshops and classes. Purpose-built and newly opened in 2013, the Lime Place studio is in an idyllic setting (look at our view below!) on a private estate on the outskirts of Barton-Under-Needwood, a short drive away from The Place.
Lime Place offers a huge range of craft workshops and classes and can accommodate small or large groups at all times of the day, seven days a week.

We also offer one-to-one tuition to help learn or improve specific skills, such as using a new sewing machine or quilting techniques.
Some examples of the our recent workshop projects can be found on our Inspiration/Gallery page.
Please check our latest workshop and class listings here.